About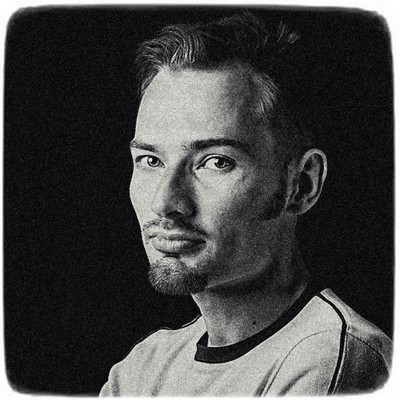 Hypnotically following the play of light and shadow, twirling on a cigar scroll, blending in with the crowd, capturing a look, an attitude, a pout, marvelling at the infinitely small or the immensely large, being blinded by the chrome of an old American car or the halo piercing the undergrowth, waiting to freeze the elusive, holding one's breath... and then releasing the shutter, satisfied and then anxious as one waits to discover the result.

Photography is a brief complicity between foresight and chance
John Stuart Mill
Born in 1973 on the Mediterranean coast, I studied photography in Barcelona (IDEP + IEFC) where I lived for eight years. As a professional photographer since 2005, I attach great importance to aesthetics in each of my images, whatever the subject. This pictorial requirement allows me, as soon as I take the picture, to make the most relevant technical choices in order to free my mind to concentrate on the main thing, i.e. the image and the creativity. This learning of "how to work fast" is all the more important and necessary during photo shoots where time is often limited and sometimes unforeseen events occur. 
Naturally curious and self-taught, I pay particular attention to the preparation of my shoots by bringing my vision, my criticism and my experience to the technical, creative or editorial choices.

My services include :
The use of professional shooting equipment for an optimal and constant rendering
The use of a colour chart for a respectful and homogeneous colour rendering of your products (according to your needs)
Selective editing of the shots
Post-processing (levels, colour accuracy, contrast, tonality, accentuation) of each photo delivered in high and low definition
The transfer of the photos by high speed fibre link to your FTP servers. I also have my own FTP space
Burning and sending of a DVD on request
A gallery with private access on request for shared consultation.
A transfer of copyright calculated according to your needs.
Thank you for your trust:
Adrexo, AirBnB, Aguas de Lanjarón (Danone España), Atmel, Boston Scientific, Coeva, Creative Spirits Production, Eventive, FontVella (Danone España), GSMA MWC, Huawei, ICADE, Nespresso, Reckitt Benckiser, Samsung, Seven2One, Spir Communication, Tiger Creative.
---